Learn how super smart Canadian entrepreneurs created and built their brands with powerful stories without significant investment and within a few years! Studying Tier 1 Consumer Packaged Goods brands does not always help in understanding how to build great brands with limited resources. Most of those brands were built over at least 2-3 decades, and with hundreds of millions of dollars of investment every year!
1. Collective Arts Brewing
The Collective Arts Story, co-founded by Matt Johnston and Bob Russell, "is a grassroots beer company that fuses the craft of brewing with the inspired talents of emerging artists and musicians". WOW! That's music to the ears of a craft beer connoisseur. Talk about emotional synergy! Check out the testimonials on the site and you will see that every brand fan talks about an element of their story and not just the beer! The story brings together a passionate set of consumers and matchless differentiation. Also featured in 2018 list of hottest Canadian startups.
Framework Dissection:
Relevant: You add another ingredient of emotion to an already craft beer connoisseur
Unique: Very differentiated ( cannot think of a story competitor)
Genuine: What more genuine than collaborating with emerging and local musician and artists who are not yet commercial. Now they are entering the Cannabis market.
Was it all planned? I don't know but the story keeps getting better!
2. DECEIM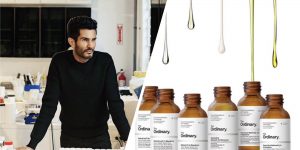 Brandon Truaxe, the late founder of DECEIM, The Abnormal Beauty Company, realized more than the power of opposites in differentiating. DECEIM launched 10 brands at the same time when conventional logic says launch one and test the waters. When every brand was trying to charge more by hitting the aspirational nerve for women, DECEIM cut through the marketing manipulation and offered products at the cost of 1/10th the popular brands with the same efficacy.
The Story sounded abnormal, but it was totally relevant to a consumer whether being cost effective or proven scientific efficacy with utmost transparency. The story was delivered through a set of coordinated activities that reinforced the Story Core. You might argue that they play on cost and not on story but having their own stores, lab-like packaging, launching 10 brands, scientific names of chemicals highlighted not just shared transparently and the abnormality of the barebones retail store not to mention the founder's Instagram videos sure make for a great cohesive story. $300 million dollars in revenue within 5 years of launch is beyond "no joke".
Framework Dissection:
Genuine: Coordinated set of activities at all touch points: retail store, back end, product packaging, storytelling, transparency.
Relevant: More than just cost, frustration by hype and psychological manipulation.
Unique: Everything portrayed as abnormal, barenaked, and topped by a true genius-Brandon Truaxe! 
3. Smoke's Poutinerie
Ryan Smolkin, The founder of Smoke's Poutinerie speaks about building a food brand with entertainment and his proof is in the Poutine!
Smoke personifies 80s from glam rock to Hollywood! The story is experienced by every consumer the moment she walks into the restaurant and finds it difficult to compare with any other poutine. Smoke's Poutinerie is rapidly expanding, targeting global domination, at an incredibly fast pace and is on track to open 1300 locations by 2020!
Framework Dissection:
Genuine: Retail experience with 80's glam
Relevant: Entertainment.
Unique: None offers the same or similar story, Can you copy a story? Could there be a better Charlie Chaplin? Freddie Mercury? Or Disneyland?!!
4. Ten Tree
Founded by Dave Luba and Kalen Emsley, Ten Tree is a brilliant story from Regina! Buy 1 t shirt, they plant 10 trees! Pure Genius! Can a story get any simpler? Different from any T-shirt company on the planet!
Big consulting companies had reservations and wondered if you should mix aitruism and business but what they missed was that it was not a case of mixing just to sound environmentally friendly but, in fact, was the core of their story, their raison daitre'. Targeted at youngsters, who the founders knew, like themselves, were more likely to support genuine environmental stories, the brand has come a long way and one all Canadians can be proud of!
Framework Dissection:
Relevant: Younger demographic that is very pro-environment
Unique: No other apparel company is built around this core idea
Genuine:  Number of trees planted are shown on site and there is full accountability with the Tree Program, you receive a unique code with the apparel tag, and you can register with code and see where the trees will be planted and track their growth with an option to call one of the partners in program and gain full information! Respect and Love to the Ten Tree team!
5. Bite Beauty
Founded by Susanne Langmuir in 2011, launched in 2012, and acquired by Kendo in 2014. The brand is carried exclusively at Sephora. A simple and unique story:
What you put on your lips should be as good as what you put in your mouth! Unique and cannot get more relevant. Once you hear about this, you will remember for the rest of your life and will for sure tell others! Product Innovation but storylised!
Framework Dissection:
Relevant: Lips are closest to the mouth and tongue frequently touches the lips so safety is "such" a closely felt priority.
Unique: Saying the stuff could be ingested is a pretty bold claim for a beauty brand.
Genuine: Clean beauty—pure, unprocessed and safe, food-inspired ingredients for nourishing performance.
6. Left Field Brewery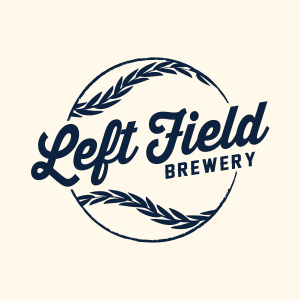 Still young, definitely unique, born from a passion for both craft beer and baseball, Left Field Brewery was founded by husband and wife team Mark and Mandie Murphy. From the name of the company to every beer flavor to the interiors of the brewery, everything offers a sublime experience to a true baseball fan that is sure to stir up the passion further for the game and equally for Left Field!
Framework Dissection:
Relevant: Ask a baseball fan.
Unique: No other craft beer "master brand" comes to mind which is fully dedicated to baseball.
Genuine: Experiential with a brewery and merchandising.
7. 

Healthy Crunch Company
Founded by Julie Bednarski, the brand has skyrocketed in last couple of years! A mix of great product innovation and a superbly crafted artisanal story, Healthy Crunch is present in tens of thousands of stores across North America and you, for sure, would have seen the packs at Starbucks!
Framework Dissection:
Relevant: Snackifying is a trend, and the healthier the better with kale chips!
Unique: BIGGER in size, BIGGER in crunch, and BIGGER in taste.
Genuine: Handcrafted in small batches, free of allergens etc.
Each of the above brands has a tremendous potential to grow profitably subject to the entrepreneurial drive and hunger for growth of the founders and team.
BONUS
Tragically Hip
Not a CPG brand:) and not quite a startup anymore, to quote Erin Davis, "Rather than foregoing their roots in favour of appeal and fame South of the Border, The Hip filled their music with all things Canadian. It's not just the Canadian experiences that are highlighted in much of The Hip's music. The band has also used their songs as a platform to remind us of important injustices that have gone down in our country." Tragically Hip told, believed and fought for Canadian Story thereby becoming synonymous with all things Canadian!
Framework Dissection:
Relevant: Told authentic Canadian stories.
Unique: Hardly any other band comes close.
Genuine: Gord Downie meant it with not just the songs, but also his actions or comments he made.
LOOK OUT FOR
1. Hill Street Beverage Company-A Canadian, award winning, non-alcoholic beverages brand, spearheaded by their CEO, Terence Donnelly, already present in thousands of stores across Canada has a great story potential.
Framework Dissection:
Relevant: Extremely relevant with the rising level of awareness about alcohol bot being that cool anymore, along with the fact that medical conditions make alcohol consumption near impossible for a certain group of consumers. The brand already has a very distinctive and relevant voice, targeted a specific class of consumer.
Genuine: Alcohol free and award winning great taste
Unique: Don't see competition for their current story though they do have product competition and will heat up with time.
Options: A higher order benefit for a stronger bond with an identified core consumer.
2. Ritual.co
A Toronto-based, technology powered app, founded by Ray Reddy, Robert Kim and Larry Stinson, that lets you order ahead, pick up and earn rewards. Sounds contrary to almost every delivery app's logic of saving time! Here is the deal: You follow a set route to work or pick up your coffee or even food for lunch mostly! It lets you pick up food for your colleagues and of course everybody saves on delivery fee and earns rewards too. This is clearly a tech-based innovative idea but there is a great potential for it to become a great brand story given the element of social ordering!
Right now, they seem unique and the only one doing this, and maybe, it will stay this way for a long time considering the non-intuitiveness of the core business attractiveness. But if there is competition or even if there is not, Ritual has a huge opportunity to create a stronger bonding with the brand.
Framework Dissection:
Relevant: To the busy professional who follows a set route to work, wants to pick up food for colleagues and might like the same in return, also wants to earn rewards on pick up.
Genuine: A bit complex chain link or 3-way market of restaurants, the consumer and colleagues and the corporate.
Unique: Don't see competition yet.
Options: Great to have a complex chain link system as it will deter a new entrant. I don't know the mix of corporate decision maker placing a team order or influencing the process, and individuals ordering for themselves and colleagues, but, understanding that mix and creating a story around the same will help. Who influences whom? I have to say it is strategic and simpler (might not be easier) to win the heart of the consumer. This brand story will need a well-coordinated set of initiatives to bring the story to life especially with the app without diluting the focus and resources on growth.
3. TruLocal
Another product innovation based out of Toronto, TruLocal, co-founded by Marc Lafluer & Greg Qualie, lets you shop for clean, locally sourced meat products online, and deliver right to your doorstep. As a specialist, in transparent and local delivery, the brand is surely unique and very relevant to consumers that want to connect to the source. The fact that they connect you right to the source and introduce you to the local suppliers makes for a very genuine brand story.
Framework Dissection:
Relevant: Fresh and local.
Genuine: Transparency about vendors.
Unique: Limited competition yet.
Options: A tighter bond with "their" consumer.
While they experience growth, and manage the chain link system to ensure the value proposition stays good, It will be a step in the right direction to narrow down their target consumer to a refined persona and then build their story around the experience of a truer connection to the source.
CONCLUSION
Common Framework: Each of the 7 startup brands mentioned are amazingly relevant, unique and passionately genuine. There are other sub-attributes to check the power of a brand story and for simplicity purpose not mentioned above.
These brands did not spend money on mere creative Storytelling, as an afterthought, nor on mass advertising, but, they first created a story, which runs through every touchpoint the brand has with the consumer. Brand Story is beyond being merely creative!
A brand story is a guiding policy or a core brand promise brought to life with a well-coordinated set of activities and communicated both effectively and creatively.
Brand Story and Content Agency: It is imperative that a brand enables their agency by providing a clear and well-thought out, genuine, comprehensive and consistent brand story, which the content agency could then combine with their creativity to churn out content that is non-repetitive and yet compelling enough to create a loyal fan following.
The framework is very simple and is not too difficult if you be critical of your beliefs and assumptions about your brand, competitors and your target consumers.
Are you really unique? How relevant are you? How genuine is that relevance and uniqueness?
Would you like to add a Canadian brand whose story gives you goosebumps or makes you feel proud? Leave a comment below!
Please share if you enjoyed reading.
WANT TO KNOW YOUR BRAND STORY SCORE?
Join top 5% of brands
Rohit Banota, founder of StorySaves, is a Queen's MBA with over 15 years of experience in Consumer Packaged Goods with companies like P&G and AB InBev( SAB Miller).  
Rohit has dedicated last few years helping North American CPG brands, within health and beauty, without the resources and advertising budges of Tier 1 companies, by creating their brand strategies and stories, and then spreading those stories for sustainable and profitable growth.