Get 11 tips on creating and growing a powerful Brand Story without spending a single dollar on ads.
Learn 
How conscious CPG brands, without heavy marketing budgets, can leverage the power of a great brand story to grow their business profitably.
Also LEARN:
What is a Story?
What is the Science behind a story?
What is a Brand Story and similarities and dissimilarities between brand story and story as we know it?
Components of Brand Story?
Difference between Brand Story and Storytelling?
Don't take my word for it
"There's always room for a story that can transport people to another place." –J.K. Rowling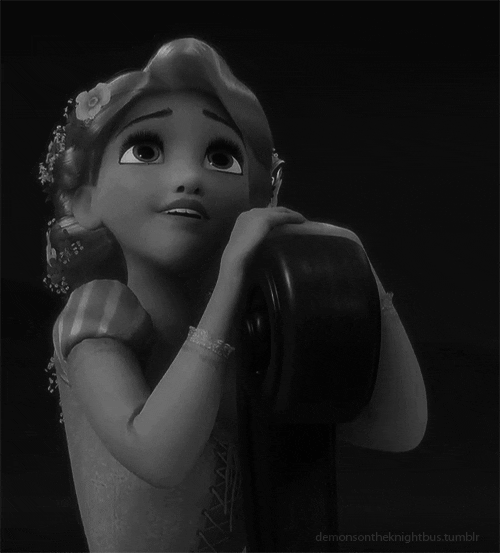 "Dogs sniff each other. Human beings tell stories. This is our native language."— Steve Denning, author, The Springboard
"No tribal Chief or Elder has ever handed out statistical reports, charts, graphs or lists of facts to explain where the group is headed or what it must do."  Peg Neuhauser, author & business consultant
The "human mind is a story processor, not a logic processor."— Jonathan Haidt, social psychologist and Professor of Ethical Leadership at New York University's Stern School of Business
Let's start with: What is a Story?
According to Oxford Dictionary:  An account of imaginary or real people and events told for "entertainment".
Origin: Middle English (denoting a historical account or representation): shortening of Anglo-Norman French estorie, from Latin historia (see history).
In one form or another, stories have been an integral part of human culture for centuries from the dawn of civilization or even further back since we existed! They're universal, found in every culture, geography and language. It is said that life is nothing but a collection of stories. Only story remains!
SCIENCE OF STORY
Studies of human beings reveal that stories have been critical to our survival and "progress" ( if you can call it so). Human beings started noticing patterns and in those found meaning to help further their survival. Everytime we notice a new pattern there is a neural pathway that gets created which is strengthened when it helps in navigating one's life.
This has become so ingrained in us that we find meaning in a pattern even if there is none! Randomness is a very hard to digest fact even when all evolution is initiated by a random mutation! But the fittest mutation survives. There is a pattern here:)
In a *landmark 1944 study, 34 students from Smith College were shown a short film and asked to explain. The film showed two triangles and a circle moving on a two-dimensional surface. There was another object, a stationary rectangle, which would partially open and close on one side.
Only one of the test subjects viewed this film for what it was: movement of geometric shapes across the plane. All the others came up with meaningful narratives. Most of the participants saw the triangles as two men fighting and the circle as a girl trying to run away from the bigger, bullying triangle. Instead of seeing the inanimate, geometric shapes, they imagined humans and described their personalities. The circle was explained to be "worried." The circle and the little triangle were "innocent young things." The big triangle was "blinded by anger."
You don't need this experiment to confirm a "universal experience". We all have a friend who notices things in us and patterns in our behavior, which might be accurate, but ascribes these patterns to ulterior motives of which we have no clue!
Takeaway: Human beings are suckers for meaning and give meaning even when none exists
A. CONGRUENCE IS KEY
Like Daniel Kahneman describes in "Thinking Fast and Slow", System 1(fictitious) is the default, go to system, for our brain, and it does not like to deliberate but intuitively answer stuff. Congruent Stories/BrandStories are easier on mind with well-connected patterns,are easily humanized by us, heroes and villains are obvious, and make it is easier to give meaning to a set of associations we have linked with the brand.
Takeaway: Congruent stories make it easier in giving "humanized" meaning to the associations with the brand.
Test your Brand Story congruency with your consumers using online surveys with Qxery or newsletter!
B. SINGLE MOST IMPORTANT COMPONENT OF A POWERFUL STORY IS SURPRISE!
The best kinds of Stories we all love:
The ones that are unexpected, are full of surprises and preferably with positive endings(pleasant)! Just like a scientific theory that tells us something we just could not have imagined! Like the faster you go and approach the speed of light, the heavier you get and your biological clocks start slowing down! You don't need anti-aging skin care but a fast enough rocket and a trip around the universe at the speed of light! And you will return younger than your partner!
Maybe Elon Musk could get into anti-aging business! Quite a story, eh?
Examples of the element of great, pleasant surprise!:
A dollar a month for shaving?-DOLLAR SHAVE CLUB
A barebones retail store with nothing but metal shelves offering a skin cream for $6?-DECEIM
I can rent out my house/room for a few days and make money?-AIRBNB
An electric car faster than those running on gasoline?-TESLA
Living on Mars?-SPACEX
Only 6 real food ingredients? No BS!-RX BAR
Takeaway:The biggest component of consumer delight is surprise!
C. STORIES AND STORYTELLING-THEN AND NOW
 Basic STORY PLOTS ARE timeless but the setting, narrative and unexpected twists and turns can always be worked on to make the story seem different, more exciting and compelling for an audience. Example: Othello has been made into multiple movies and whilst the basic plot stays the same, each of these movies resonates with the audience of that time.
Storytelling comes after a Story is created, and is telling the story again and again, offering unexpected twists and turns to stories as we know them.
STORYTELLING HAS CHANGED with advances in technology, values, beliefs and novelty.
These are the times when storytelling has become immersive! You could go back and forth faster between various versions of the story by different storytellers. Engage with the storytelling medium, improve/customise your experience by giving, sending feedback, with or without you being aware, as you go along experiencing a story. "Bandersnatch" on Netflix is no VR but it is immersive and so are all e-commerce sites.
Caveat: You see the more things change the more they stay the same! Earlier times, Infomercials would get eyeballs and initial orders but rarely repurchase! Same goes for hyped storytelling without real substantial storyor when the story lacks congruence.
In the older days, you could tell a story with mass media, direct mail, billboards and then the first moment of truth with the brand would reinforce or dilute the brand depending on the brand story congruence. Today, you can innovate with storytelling, get hyper-immersive, but still it is the brand's congruency that counts in the end.
WHAT HAS CHANGED? Not much! Tools can only give you an edge, if you are the only one using and know how to use them to strengthen and communicate a genuine brand story.
D. BRAND STORY Vs BRAND STORYTELLING DEFINITIONS:
Brand Story
is a core promise brought to life, with utmost congruency, at all consumer touch points especially brand owned.  It includes the first and ultimate moments of truth for the brand cutting through the hype of storytelling via media.
 Brand Story is experienced at first moment of truth: interaction with brand owned touch points-website, people, point of purchase and product, during post purchase and ultimate moment of truth: product usage, maintenance, disposal and post purchase service. Brand Story is a strategically, viral asset. Brand Story is what you truly are!
NUTSHELL: Brand Story is a first-hand, real or perceived, experience of the core brand promise in its entirety.
A Brand Story can be audited both by consumer and by management.
The ultimate tool for a conscious, startup CPG is a BRAND STORY. It Offers disproportionate ROI with or without marketing. Beware of the Brand Story Myths.
Brand Storytelling
is not the core brand promise but communicating the core brand promise, both creatively and effectively, via both Below the Line-Point of Sales-brick and mortar, e-commerce etc. and Above the Line-outside the point of sale-Media.
Simply put, Brand Storytelling is additional content below the line or above the line at non-owned touch points, media, to drive awareness and perception about the brand without experiencing the holistic brand story first hand.
NUTSHELL: Brand Storytelling is what we tell consumers via media about our Brand Story.
Advertising/Content falls under brand storytelling.
Storytelling can get expensive unless it is done with a creative and smart content strategy perfectly aligned with Brand Story.
Either merge or perfectly align brand story and brand storytelling!
EXAMPLES OF COMPONENTS OF BRAND STORY AND STORYTELLING
Brand Story with Great Storytelling
NIKE
Core Brand Promise: Bring innovation and inspiration to every athlete*, Inspires! Wakes up! Shakes up! Beyond just for sports. Celebrate the human spirit of endless pursuit. *If you have a body, you are an athlete.
Enemy: The enemy within, if there is no enemy within, the enemy outside can do no harm! : Procrastination, laziness, lack of determination etc.
Hero: We all!
Touch Point Congruency: Brand Ambassadors, partners, experiential stores, Media
Heavy on Storytelling: Partnering with top athletes, who represent the core promise and values of the brand, Extremely moving, inspirational content
Brand Story without Storytelling
RX BAR
Core Brand Promise: No Surprises. 6 real food ingredients that are household knowledge. No BS. What you see is what you get.
Enemy: Complex sounding and high number of ingredients for every other protein bar.
Hero: We, who need real food and tired of seeing ingredients we cannot pronounce or need education on.
Touch point congruency: Ingredients listed on the front of wrapper-only 6 real foods. Not a single scientific sounding or "ingredient" sounding ingredient.
Storytelling: Hardly any to begin with. Brand Story was very strong and coherent.
Brand Story without Storytelling/Advertising
STARBUCKS
Brand Core Promise: "A break"
Enemy: Worries of life,
Hero: You( The busy guy)
Touch Point Congruency: Dim lights, private yet spacious, friendly yet non-intrusive, Great, rich flavours.
Storytelling: Hardly any Above the line or any Below the line other than around products, does not seem like advertising or selly content
For a start, with brands, we, for sure, want to avoid horror/negative stories! All endings need to be happy;)
I loved watching" Leaving Las Vegas" and therefore remember almost everything Nicolas Cage said in the movie or maybe loved everything he said and therefore remember the movie? Whatever!
But I don't want my experience with a brand to end up like it did for him.
Could a liquor brand tell their brand story with a negative ending to promote responsible drinking and still be a brand championed by fans? I doubt it! Cigarette sales have declined over the years and rising awareness, anti-smoking campaigns, lack of advertising and dangerous images on the pack all contribute to the decline.
9 MORE TIPS FOR A POWERFUL BRAND STORY
1. AVOID BRAND STORY DISSONANCE
Brand Story dissonance is as real as post purchase dissonance. You might create hype with storytelling and get massive awareness and initial sales but if your Brand Story is not genuine and differentiated, as claimed, consumer will experience dissonance and a good conversion to purchase and subsequent consumer loyalty will not be there.
Don't invest in any storytelling/advertising/content till you have a sound brand story. The old saying, "Squeaky wheel gets the grease" can help you focus attention on undifferentiated claims and hope the association will work for you but it is merely a tactical ploy and just like the wheel, it will aid in mere survival (which is also an achievement btw) of your brand but never in excelling. Get a simple Brand Story Index audit done to know the power of your current brand story before you tell the story on media.
Example:If you are creating a hype around "natural", remember that a consumer can start noticing scientific sounding names of ingredients or high number of ingredients, which will cause dissonance.
Playing it safe will also get you nowhere. If you want to indulge in Storytelling, you have to be extremely creative and effective at the same time. Remember, there is more opportunity, albeit costlier, to offer the "unexpected" via continuous storytelling!
Even without Storytelling on media, Brand Story dissonance could emerge out of inconsistent brand story:A local brand that imports majority of its ingredients has inbuilt brand dissonance and should not claim "umbrella local". Sooner or later, someone will educate your consumer on how to check for authentic local.
2. BRAND STORY CORE PROMISE DRIVES ALL
Your product taste/functionality, price, people and packaging are also elements of your brand story:
-It is better to define taste for those who are most likely to like the taste rather than claim umbrella delicious for everyone to avoid dissonance
 -If your core brand promise is "beauty without the marketing manipulation" you would offer great functional performance and lab like packaging.
-Price and People are all touchpoints for Brand Story. Not convinced? Do you perceive these prices differently?: $9.00, $8.99 and $5.50? they all will rub off differently on your brand story. $9.00-quality, $8.99-cost effective and $8.50-middle of nowhere.
Are your people friendly or professional, excited or calm and collected?
3. MERGE BRAND STORY AND STORYTELLING TO REDUCE COST
What if Nike would open purely experiential stores(existing) that inspire and wake up the athletic spirit of endless pursuit of excellence? Think large screens even inside the trial rooms, personalized messaging (already started), partnerships with inspirational coaches, e-commerce and mobile apps that leave you inspired, mesmerized and shaken up! Nike digital TV to become the Netflix of inspiration TV for athletes/people world over with 5-10 mins movies. Nike already has the brand story closely merged with storytelling. Visit their office and you would know. But in addition, it does a lot of advertising!
-For a health food brand that speaks about gluten free (though it is no more a differentiator in most of categories), incorporate the difference you made into your consumer's life on your e-commerce/site with videos on their lives becoming easier as a result. Indulge in initiatives that further the cause of bringing more gluten free food products to the world including both packaged and fresh etc. You need to make holistic and inspirational difference to the lives of your consumers who suffer from Gluten free than just selling your products. All this is much more cost effective and strategic than investing dollars in shouting Gluten Free on media!
-For a health food brand that touts honesty,
REVEAL all ingredients:
Both scientific and common names
Source, Processing and Supply chain
Safety ratings by 3rd party LIKE EWG
TATA HARPER achieves this via Farm to Face
-Social media is for storytelling as you don't own the page. How great a job is your e-commerce/site doing in telling your brand story? Does the core promise of your brand story get communicated visually as out of the park "unexpected" or a plain story?
–Choose a product strategy over promotions to gain and defend market share.
Saves money lost as lower margins with promotions and gain share for the long-term. Product assortment cost should be calculated against loss of margin with promoting a product to gain higher share of shelf/market, over a longer period of time. Do this math once you have over 1,000 stores distribution, and/OR you cross $1-$3 million/year.
4. EMOTIONAL BENEFITS OUTWEIGH FUNCTIONAL
Emotional benefit has to be aligned with functional for your brand.
If you argue against my logic citing the rise of functional/high involvement products, then, I would say, those that transform these very high involvement functional products emotionally will do even better! For example: A Kombucha is a Kombucha and mainly the taste, flavor and distribution is driving choice of brand. A Kombucha brand that transforms itself emotionally will increase the brand loyalty by more than a few notches.
Choose emotions that are not commonplace for core brand promise: Everyone is talking of safety, trust, security, honesty thereby leaving a lot of whitespace to offer  other emotions like excitement, peace, calm( AND MANY MORE)  etc. emotions as core brand promise.
5. BUILD TRIBES AND GENERATE CONTENT VIA THEM
For example, for a post-work out protein bar targeting working professionals, a tribe would be the heaviest users of and most vocal ( online reviews, comments, likes) about your protein bar, who engage on social media and who happen to be working professionals. Remember, you don't need typical influencers, who are motivated only by money, who have massive following but do not align with your brand story.
How to build Tribes:
POST PURCHASE EXPERIENCE
-Let consumer experience brand story as frequently as possible. Send post purchase and post brand story experience emails to reduce dissonance.
-Customised newsletter for the most loyal and
-Higher share of life via content.
SURPRISE DRIVES DELIGHT
-Develop genuine intimacy and share the latest news with them on visible platforms like Social Media and
-Create personalized merchandise for them. These people should be given T-shirts and coffee mugs/bottles just like your employees get!
-Above and beyond loyalty rewards like free samples for most vocal and loyal fans.
-Build Limited edition products and merchandising for most vocal and loyal fans.
How to leverage Tribes:
-Enable fans to share their stories,
-Create stories with fans at the center
-To evaluate gap between your perception of brand story and theirs
-Involve in new product development ideation and prototype testing
6.
REDUCE ENTROPY( DEGREE OF DISORDER) WITH FORWARD LOOKING METRICS
Such as Brand Health Metrics: consumer perception on story benefits claimed: safety, comfort, clean, healthy, taste etc. to ensure the consistency and relevancy of the brand story. The more a brand story rates positively on brand health metrics, the higher will be the loyalty and higher profit margins in the future.
7. INCORPORATE SURPRISE IN CORE PROMISE VIA VALUE CURVE FRAMEWORK
RX BAR:
REDUCE: No. of ingredients to 6,
ELIMINATE:  All processed ingredients, fancy & misleading packaging,
CREATE: Real food ingredients.
RAISE: Transparent packaging
BOTH DIFFERENTIATION AND LOW COST.
CHOBANI:
CREATE: Live bacteria, natural flavor, fruit
REDUCE: Size of yogurt cups, price for market penetration, Sugar
ELIMINATE: Fat
RAISE: Beautiful Packaging
BOTH DIFFERENTIATION AND LOW COST.
Dollar Shave Club:
CREATE: Monthly subscription starting at $1,
ELIMINATE: Trips to buy expensive blades at retail,
REDUCE: The perceived cost of a blade. BOTH DIFFERENTIATION AND LOW COST.
VALUE CURVE LEADS TO DIFFERENTIATION AND LOW COST AT THE SAME TIME WHICH LEADS TO SURPRISE!
Start by asking/observing consumers on what you should raise, eliminate, reduce and create within your product category to create greater bonding
8. VICE DUH? FRAMEWORK FOR CREATING SURPRISE IN BRAND STORYTELLING
VI-VISUAL APPEAL, C-CAUSE, E-EMOTIONAL HIGH, D-DEMO EXTREME, U-UNTHINKABLE, H-HUMOUR
9. AVOID TALKING ABOUT PRICE IN YOUR STORY
Unless it is a part of the story. For example, if your brand offers higher quality at same price as competition or same quality at lower price, you need to incorporate price in your story.
CONCLUSION
Science behind a Story
We notice and find meanings in patterns even if there is none. Enabling consumers in giving a coherent, desired and positive meaning to their interactions with the brand helps avoid the default story they will come up with.
Brand Story
is a first-hand, real or perceived, experience of the core brand promise experienced in its entirety.
Brand Storytelling
is what we tell consumers via media about our Brand Story.
11 Tips for a Powerful Brand Story
1. Create a congruent Brand Story before further increasing the quality of the products.
2. Reduce Brand Story dissonance by merging brand story and storytelling or perfectly aligning both with a single brand story core promise.
3. Reduce Brand Story dissonance by making every touch point congruent with the core brand promise.
4. Ecommerce and website offer a great opportunity for merging Brand Story and Storytelling.
5. Reduce entropy(degree of disorder), which can derail even the best of brand stories, by looking at forward looking metrics-brand health: consumer satisfaction on key claims, consumer loyalty de-averaged etc.
6. The single most important component of a powerful brand story is "Surprise", " the unexpected".
7. Use VALUE CURVE FRAMEWORK FOR creating surprise in core story promise.
8. VICE DUH? FRAMEWORK for Brand Storytelling Surprise!
9. Transform functional benefits into emotional benefits and offer a unique emotional benefit that breaks from the clutter.
10. Build Brand Tribes and generate powerful content with them.
11. Avoid talking about Price in your Brand Story unless you offer higher quality for same price or same quality as others for lower price.
 ABOUT ME:
We are a full suite brand story firm covering the entire dimension from story led brand strategy, brand story creation to brand story diffusion. Both a strategy and creative firm!
Working with dozens of health & beauty consumer packaged goods cos, I realized that it isn't higher marketing budgets, analysis( paralysis) of data and digital marketing or hiring expensive creative agencies or creating more marketing plans that worked.
But, once, I added the missing link, " Brand Story", every kind of content worked! A powerful brand story multiplies all content ROI to an extent you don't need ads.
With reduced investment, sales and profits increase manifold!-raison d'être of StorySaves!
For free 56 slide deck on above Brand Story Deep Dive, please email me: rohit@storysaves.ca with DEEP DIVE in subject.