OUR WHY?
To help ambitious, women-led beauty brands make a difference to people and the planet, and elevate the category.
HOW AN ENVIED BRAND DELIVERS?
By evoking love at first sight with both the lead and the early mainstream consumers, motivating them into becoming your tribe, drastically reducing your cost of content and media while increasing marketing ROI due to emotional resonance for accelerating the right consumer acquistion for profitable growth.
Before you invest in any marketing activity from SEO to creative campaigns, digital marketing, content or consumer shows, etc., it is critical that you create an envied brand first to maximize the ROI on any marketing initiative and leap into the next phase of profitable growth.
An Envied Beauty Brand has a purpose at its core, offering the core promise of an envied brand story that evokes love at first sight for all consumers and stakeholders & is the envy of all who cannot get their hands on the brand.
An Envied Brand delivers
Lower cost of consumer acquisition, higher loyalty, higher consumer lifetime value, with tribes, even higher loyalty and lifetime value, higher profitability with premium pricing, easier listing with retailers 
and direct to consumer success
Brand, Competition and Category Audit
Consumer Research
Brand Purpose and Vision
Brand DNA
Brand Personality
Envied Brand Story
Brand Positioning
Branding Visual Assets
Master Content Document
Tag Line
Brand Tribe Strategy
Pricing Strategy
Brand Strategy
(Back from the future strategy)
Brand Strategy helps achieve your short and long term goals leading to your vision, with an envied brand at the center, driving the core strength of your brand at every touchpoint, internal and external, while focusing on an opportunity within the matrix of competition, consumer, category, and channel and one that you are uniquely placed to take advantage of, validated by a success signal that delivers higher profitability.
Lifecycle Strategy
Pre(Launch) Strategy
Growth Strategy
Portfolio Strategy
Situational Strategy
Reform Strategy ( Startup)
Revitalize Strategy ( Turnaround)
Refocus Strategy (Align)
Reinvent Strategy (Paradigm)
Content Marketing Strategy
Briefcase Content Marketing Strategy
Creative Campaign Idea Design
AIM BIG™ Creative Campaign
Education Campaign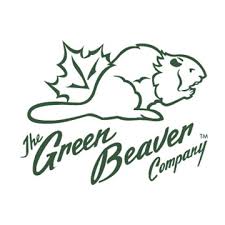 Rohit helped me crystallize my brand's point of difference and reason for being. I hired him to help with brand story and the result of his insightful questions, research and advice was a clarified direction for my company that I believe will lead to better resonance with potential customers and higher profitability. He is an independent thinker in an industry that is full of trend followers. Thanks Rohit!
Allison Callaway, Founder @ Activist Collective Skin Care
Rohit helped us formulate and conceive a brand story that embodies our mission. He helped us think about how we structure our narrative and present us to the world. He is accessible and flexible— exactly what you need for such an important role.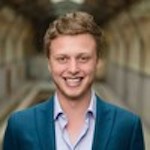 Jeremy Gardner, CEO and Founder @ MadeMan
Rohit demonstrated an in-depth understanding of the beauty industry along with an ahead of the curve knowledge of branding concepts. He helped refresh our brand with a brand story that has yielded noticeable changes in business results in a short period of time. We have formed a great relationship since we first started working together.
Linda Zaurrini, CEO @ LaVigne Natural SkinCare
I had the wonderful experience of working with Rohit in 2019-20 in order to create a new story for my brand, Clean Kiss. I knew I found the right partner to work with right away as he stood out from the sea of other marketing consultants offering to help me design a new brand story. His approach was truly remarkably different from the others. He operates from facts not opinions; data vs. hunches. He is willing to customize to your individual needs. As a brand founder I needed his expertise in the skincare/beauty industry to move my brand to the next level. He went above and beyond our deliverables to help me execute on my brand story. I highly recommend Rohit if you are looking for a partner to help you take your brand to the next level.

Jodie Pappas, Founder @ Clean Kiss 
Rohit has great insights and strategies to grow a brand through evangelism marketing. He has certainly helped us in becoming more laser focused in our brand priorities and communication with a wholesome brand story. I would highly recommend his services for any company or brand looking at creating a powerful brand story that will build a strong community around it.

Julius Lim, Founder @ B&B Labs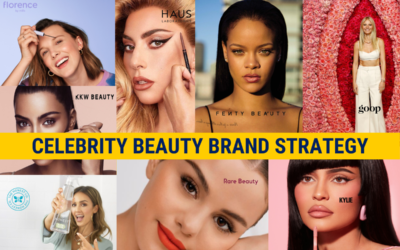 Which celebrity beauty brand strategy and positioning is the most profitable and successful? Celebrity beauty brands encash fame into fortune. Fenty beauty did close to $600 million in 18 months of launch. Kylie Cosmetics was valued at $1.2 billion when Coty bought a...